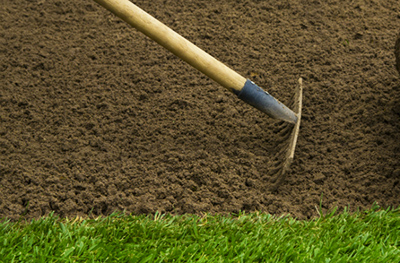 There are a few important steps to take to achieve maximum benefits to your new instant lawn.
All weeds need to be removed prior to laying any turf variety. Spraying the area with weed killer for any existing weeds and remove them for site. (Please follow the manufacturer's instructions when handling and weed killer)
Loosen up the soil with a hoe to ensure roots can penetrate the ground.
You may need to hoe in loam topsoil to hard clay soils to break up the texture.
Carry out a soil test to check the pH levels. The desired levels should be at 7. Testing kits are available at any garden supplier.
TIP: For Acidic Soils (pH below 6) – Add lime
For Clay Soils (pH above 7) – Add gypsum
Ensure you soil is level ready for laying
Water the area prior to installing